Curriculum Info:

AM: TODDLER PRE SCHOOL PROGRAM

We encourage the following:

Building Emotional Intelligence
Language Development
Understanding Math concepts
Early Literacy
Imagination and Creativity
Specific motor skills
Thinking Critically

We integrate all learning aspects into playtime and encourage activities that engage
the senses and emotions, Playing is learning.





See What Parents are Saying About Us!!
Go Here: Childcare Ratings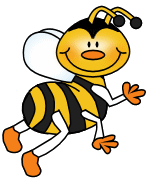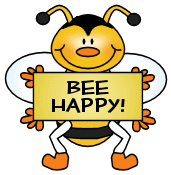 Daily Schedule:



6am - 8am Drop offs, Welcome Children & Independent Play

7am – 8am Breakfast & Clean-up (Toilets are used, Diapers are changed and Hands are washed)

8am – 11:30am Daily Scheduled Activities

11:30am – 12:30pm Lunch Hour & Clean-up (Toilets are used, Diapers are changed and Hands are washed)

12:30pm – 2:30pm Nap/Rest Time (Children are required to rest for a reasonable period but not required to sleep. For the older children and those who wake up before the other children Quiet Activities are available, i.e., quiet books, puzzles and coloring) 2:30-2:45pm Rise & Shine Everyone

2:45pm – 3:45pm Daily Scheduled Activities

3:45pm-4:30pm Snack Time & Clean-Up (Toilets are used, Diapers are changed and Hands are washed)

4:30am-6pm Homework, Independent Play (indoor & outdoor) & getting ready for pickup

*Note: this is only a general guildeline of the children's daily activities; the schedule may vary due to the infants in care, children wishes, special activity days, school schedule. Etc.
Toddlers and Preschoolers:

Our children are provided with crayons, markers, pencils, paint brushes, scissors, clay, fabric, yarn and other tools and materials to learn and develop their fine motor skills, to color, draw lines, identify shapes and textures.

Our children are encouraged to participate in the music and movement program to develop their gross motor skills. We believe that music and arts provide children with a unique language through which they can both construct and express their imagination and knowledge.

Our daily schedule consists of arts, crafts, or other activities in interest areas, snack, circle time, outdoor play, lunch, story time, rest time, quiet play, music and movement, afternoon snack and additional outdoor play. All learning activities are provided on an individual basis. Children are encouraged to explore interests interacting with materials, adults and each other.

In verbal language development children use a variety of tools and materials such as books, journals, puppets, flannel boards to learn and develop the ability to articulate sounds and words, form sentences, identify and form letters, and tell stories.

In language development, children are encouraged to listen, speak, read, write, role play, and drama acting to express their ideas and feelings. Children learn to share and respect each.

In the area of math, children will develop a sense of spatial relations and shape recognition. They will be encouraged to solve problems through the use of patterning blocks and attribute shapes.

In social studies children will develop a better understanding of themselves, families, and their community. We will discover our five senses, five major food groups and a balanced diet, personal hygiene and change in seasons.

In visual arts, children use a variety of tools and materials to paint, draw, sculpt, mold, weave, and build various projects. Children learn to develop the ability to use elements and principles of visual arts language such as color, line, shape, and texture.